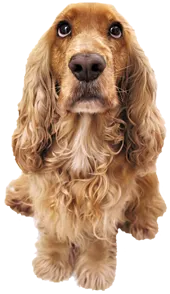 Animal Medical Center is proud to serve the Edmond Oklahoma area for everything pet related. Our veterinary clinic and animal hospital is a leading provider of pet care in the Edmond area. For those times that you have to be away from home, we also have a comfortable, fun boarding area, where your pet will receive all of the love and attention that they can handle. In addition, our groomer is available to keep you pets looking and feeling their best.
We all pride ourselves on providing a personal touch, and care deeply about our patients and their families. We strive to provide the best possible medical care, with compassion and respect for both our patients and their families.
Our team is committed to educating and assisting our clients in keeping their pets healthy year round. Our veterinarians are very active in keeping current with continuing education, and provide all types of generalized veterinary care as well as more advanced surgical, diagnostic, and medical therapies. Nutrition is very important, and we can help with nutrition counseling as well. Animal Medical Center I35 stays on top of the latest advances in veterinarian technology and above all, remembers that all animals and pets need to be treated with loving care in every check-up, procedure, or surgery.